He was staring at his laptop and while his tattoo covered body was frightening enough to judge his strong personality… he close his palms in a prayer position and as the gospel music started playing… tears roll down on his face… Stephon Marbury is crying.
Yes the prodigal point guard opened his egotistic heart and unleashed a different side of him… it was no crocodile tears; it was a grown man opening his heart waiting to be accepted…
Stephon started his live broadcast in the internet for a week now… eating Vaseline, Dancing in the mirror and crying to a gospel song it was like watching Big brother starring Big brother himself. His mostly barenaked episodes are famous in social networking sites such as twitter and facebook to others it was entertaining but for me I see it as a man with a troubled soul. He was always the top point guard most of his career a star on his highschool team who favors the razzle-dazzle move than playing in a team setting which his infamous selfish plays brought him success in Georgia Tech and eventually drafted 4th overall pick in 1996 by the Milwaukee Bucks and traded to Minnesota. He criticized his coach when he was asked to share the ball to his teammates especially to his fellow All-star Kevin Garnet the dispute move him to New Jersey Nets where he scored a career high of 50 points but never made his team to the playoff round. His journey went on to Phoenix where he walks out on his coach Mike D'Antoni for not putting him on the court in the last few minutes of the game. New York got Marbury's services but we all know what happened next.
It was a case of too good but too risky for Stephon. Teams are hesitant to sign him and everyone despise his character especially his on and off court demeanor. He wanted to play overseas and a guaranteed multimillion contract but it never came. NBA teams are negotiating deals on Janelo Pargo, Ramon Sessions and Andre Miller but not a single word was mention about Marbury a point guard loaded with talent with head as big as his body it was the same fate as the 1996 NBA first overall draft… you guessed it right Allen Iverson.
When I saw Marbury crying it was like I imagined my brother or a relative crying in front of 800 or less people viewing the live broadcast. I could never imagine Stephon to be like that not in million years…this isn't for entertainment…this is Stephon the other side… who needs acceptance and a bear hug… lots and lots of them.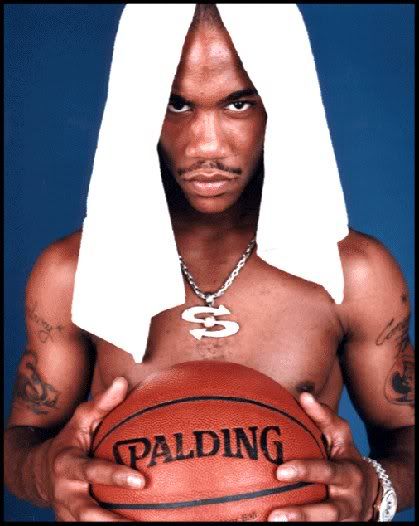 Jess has contributed a thousand plus articles to various international and local sports sites. He is still finishing up an e-book which talks about basketball and life. Message him at
[email protected]
Latest posts by Jess Matthew Beltran (see all)