Antonio Margarito had been smiling lately after Bob Arum announced their November 13 fight against Manny Pacquiao. It wasn't about retribution or hard work it was just luck being in the right time and right promoter.
1 year ago Margarito tarnished his good name in boxing after Nazim Richardson saw plaster of Paris on his handwraps minutes before he traded leather against Shane Mosley. He was suspended for a year which for me was a light punishment for a crime as such. He claimed he wasn't aware about the hidden plaster wrapped in his hands and Judd Burstein Mosley's attorney said Margarito had wet pads in the wrapping and was eventually found to be plaster of Paris a substance that hardens when mixed with water just like cement.
He may blame everything on his trainer Javier Capetillo and wash his hands on Pontius Pilate's basin but the fact is you always know when something is place on your hands. You can feel the wet pads slowly drying up and you can also feel the hardening of your wraps. Capetillo would be the main culprit just like Mosley's alleged steroids fiasco when he said he doesn't know what his trainers gave him but Mosley or Margarito will always be the accessory to the crime. They might not be the gun man but they are still the gun being used.
What if something happened to Mosley on that night? Shane might have an iron chin but no chin is strong when blocks of cements came to you in a barrage of punches.
Boxing has been stained over and over again and there is no place for cheaters like Margarito. I can't believe why people treat him like he was the victim here. We may never know if he had placed that illegal wraps when he fought Miguel Cotto or Kermit Cintron. Manny Pacquiao is fighting a high risk low reward opponent and there is no justice for this one. Timothy Bradley, Paul Williams, Miguel Cotto and even Juan Manuel Marquez deserves a mega fight with Manny.
Antonio Margarito only had to rest for a year then fought Roberto Garcia and now he has a title crack and a fight with Manny Pacquiao. I can see him smiling all the way to fight night like a smile of a con man that just fooled us all.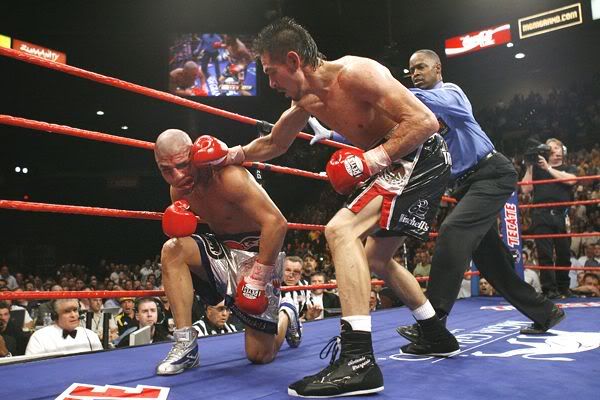 Jess has contributed a thousand plus articles to various international and local sports sites. He is still finishing up an e-book which talks about basketball and life. Message him at
[email protected]
Latest posts by Jess Matthew Beltran (see all)