Casamayor ended the streak of Katsidis as he won a hard earned battle against the tough former undefeated Australian WBO interim champion. We all remember both fighters having won contrasting bouts before their scheduled showdown. Casamayor won a questionable split decision against Jose Armando Sta.Cruz where in he was down on the first round and stayed to survive until the 12 rounds. Michael Katsidis won a unanimous decision against Czar Amonsot in a bloody encounter that left both fighters bloodied and with Czar an early retirement. Katsidis has the style fans love because of his die hard no fear bell to bell action. In their bout against Casamayor he was caught by a power shot in the first round that I thought he wouldn't survive the onslaught. He was down twice but made it to the end of the round. In the later rounds he caught Casamayor some good body punches while pressing the action more. Casamayor was in clear hurt and made the ropes his ally as he struggled against Katsidis body shots. And while the tides are slowly turning on the 10th round Casamayor caught Katsidis a good counter left hook with the champion down on the canvass for the third time and was quickly followed up by a barrage of punches putting the former undefeated defenseless and a quick stoppage was made.
Pacquiao
The light weight division was once a stagnant and unknown division following the death of Diego Corrales and Jose Luis Castillo moving up in weight. But the once dominated division of Juan "baby bull" Diaz, Katsidis and David Diaz is now dominated by aging veterans following a defeat from Nate Campbell and Casamayor respectively.
With Manny Pacquiao moving up and fighting David Diaz next we would see a rebirth of this once colorful division. A pack of 130lb fighters will follow Manny hoping to catch a mega Money fight against the Pinoy phenom. It would be a good matchup for Casamayor and Campbell then the winner will face the Pacquiao-Diaz fight.
This year would be a busy year for the lightweight division although we love to see Casamayor fights Pacquiao but that would have to wait after the Pacquiao-Marquez trilogy.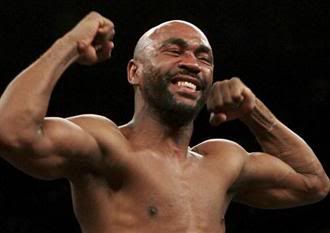 Jess has contributed a thousand plus articles to various international and local sports sites. He is still finishing up an e-book which talks about basketball and life. Message him at
[email protected]
Latest posts by Jess Matthew Beltran (see all)