I soaked my tired feet on pristine white sands along the beach as I scribbled some notes. The summer breeze covered my body as the pieces of papers I was writing kept falling. I didn't mind picking them up each time they fall as the wind continues to move hovering the warmth beach front. This was the longest day in summer the yearly Summer solstice and everybody is enjoying the sun as it shines for the longest time.
Summer became the longest time the Cleveland Cavaliers went through. Losing their superstar player Lebron James to free agency on a one hour t.v. special with James announcing he was done with the Cavaliers and moving his kingship to South beach putting a dagger in every Cavaliers fan straight in the heart. It was like breaking up with your wife in front of millions of people watching and listening (Whatever happens to breaking it to me gently?).
It has been 6 years since Cleveland drafted Lebron James and after years of smiles and hardships James suddenly wanted out. Somehow the Cavaliers still have hope of reconciliation. They got him a new coach in Byron Scott and trying to connect the smaller pieces by signing good role players. They knew it all along that they could lose James but Cleveland still had hopes of resigning him. There was no way he would go on air and hurt the people who accepted and love him for 6 full years but there was no consideration instead it became a media circus giving Lebron a freehand on a one hour ESPN special announcing his decision.
Seeing Miami putting the big guns together with Dwayne Wade, Chris Bosh and James could have been excruciating for the Cavaliers as James smiling in the camera with his new Heat uniform donning the number 6 jersey. The same number James filed an application to change his number 23 and the same years the Cavaliers unconditionally love him.
And now Cleveland is left with Byron Scott some new additions in Ramon Sessions and Ryan Hollins to fill the vacuum James left. It hurts to see your number one superstar go and got basically nothing in return but it's more hurting to know the way he treated them.
As I played my feet on crystal clear water the sun suddenly stop shining it was already dark. The end of my "me time" and the end of the longest summer day this year as I hurried down back at home picking up the pieces of paper scattered all around.
The Cleveland Cavaliers just ended what was the longest summer they've been through as they slowly picked up all the shattered hearts that were broken. Cleveland moves on…
"After hitting rock bottom there's nothing to go but up" and that is exactly the only thing I scribbled after spending one summer solstice.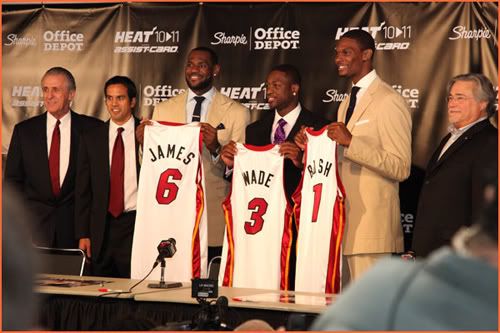 Jess has contributed a thousand plus articles to various international and local sports sites. He is still finishing up an e-book which talks about basketball and life. Message him at
[email protected]
Latest posts by Jess Matthew Beltran (see all)