Greg Oden was having a field day scoring 13 points peppered with five rebounds, two assists and two blocks in their preseason game against Sacramento.
Greg looks good and has been dominating every big body Sacramento puts him in.
He has good reflexes and there was no trace of his previous injury which derailed his pro season debut last year.
Greg Oden was the top no.1 pick in the draft last year but his ailing right knee hindered him from playing after a microfracture surgery was done. Portland would have chosen a talented forward in Kevin Durant but they wanted a safe choice in Oden. His big body and defense was the key. Portland needed a guy like Oden who has an NBA body who could man the center and could give them a shot blocking presence aside from rising star Lamarcus Aldridge.
Portland knew what their getting into. Although unfortunate events happened but if you are in a rebuilding team that almost made it to the playoffs those incidents are seemingly ok.
Portland now had every bit of reason to smile the emergence of young Rudy Fernandez, rookie sensation Jerryd Bayless and a cast of talented and athletic crew with Brandon Roy leading the pack.
Greg Oden at times slow on his feet has an awkward shot. But he gives a solid double double performance in his game. He has good grip on the ball and his wide body could create mismatches. Oden was all smiles after grabbing an offensive rebound and dunk the ball with his two hands against the lowly kings. After all the things that happened to him he has a reason to smile anyways.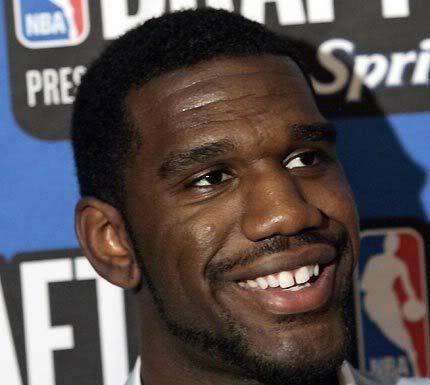 Jess has contributed a thousand plus articles to various international and local sports sites. He is still finishing up an e-book which talks about basketball and life. Message him at
[email protected]
Latest posts by Jess Matthew Beltran (see all)