At age 31 in order to sustain a career in the NBA you have to be good really good. We have seen good players not reaching their peak potential and had an early exit in the NBA. Juan Carlos Navarro was a helluva player but we won't be seeing him next season but James Posey has done what he has to do to survive in the NBA.
After a championship in Miami he exercises his contract option opting not to become a free agent and signed with Boston for 3.3 Million a year with his second year as a contract option. Posey could have sign a more lucrative deal but seeing a potential championship run it's an opportunity he just can't miss.
Posey's atrocious defense and crunch time points made him a valuable pickup in any team in the NBA. He has broken lots of hearts while nailing crucial threes in the finals… Boston took advantage of his versatility by playing him on the 4 spot and making the Lakers bewildered and delirious at times.
Posey opted out on his second year and took his time evaluating and the New Orleans Hornets readily took advantage and without hesitation offered James a 4 year contract with a 25 million dollar deal Boston wanted to keep Posey but hesitated to match the offer. "Its all business" that's what Posey said and at his age after 6 teams in a 10 year career he needs stability. Competing against younger players would be a challenge to Posey but bringing a young team to a championship level would be a greater challenge for James. Chris Paul and company now have a bigger chance on winning the championship to New Orleans. It was a risk in signing a 31 year old journey man but seeing James Posey's credential it's all worth it.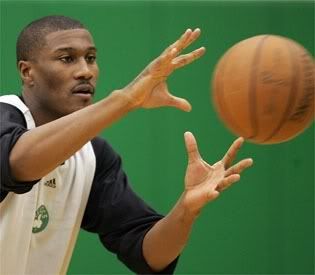 Jess has contributed a thousand plus articles to various international and local sports sites. He is still finishing up an e-book which talks about basketball and life. Message him at
[email protected]
Latest posts by Jess Matthew Beltran (see all)