In the suburbs of New York Metropolitan area in Teaneck New Jersey, Lawrence Frank was raised and graduated highschool in his home town. He knew he was destined for basketball but somehow never made it to the school's basketball team. Playing as a player-coach for a Catholic Organization team, Lawrence developed a loved for coaching and ever since then he developed his craft until he landed as an assistant coach for the Vancouver Grizzlies.
His tenure with the Grizzlies landed him a job back to his home town New Jersey as an assistant coach to Byron Scott and the rest was history. Frank started his career with a 13-0 record which set an NBA record for most consecutive wins by a neophyte coach and not only in the NBA but for four major professional sports. Taking the New Jersey Nets to greater heights but since Jason Kidd's departure the Nets failed to go to the playoffs and followed the 2007-08 record with an identical one in 2008-09 (34-48). Lawrence knows it will just be a few games left before his job will be declared vacant especially with some teams regularly firing coaches. This season Frank will once again make history with the Nets record at 0-16 one game away from tying the NBA's worst start record. Frank may have something to do about it but the undermanned Nets have been an injury prone roster and aside from Devin Harris there is nothing much to say about their talent and depth. Frank will have to deal with all their weaknesses and he will have to carry the burden of having been blamed as the culprit for their disappointments. Jason Kidd, Kenyon Martin, Richard Jefferson and Vince Carter are way above Devin Harris, second year center Brook Lopez, Bobby Simons, Rafer Alston and Courtney Lee. The truth is the Nets should stop hiding around the bushes and get some quality players who could really help this struggling franchise. As much as Rod Thorn the team's president wants to keep his coach of 6 years but he just hate to see Frank labeled together with the 0-17 record and so Lawrence Frank was fired the morning before the Nets goes head to head with the NBA champions the LA Lakers.
From the suburbs of New York, Lawrence Frank is back to his hometown in Teaneck New Jersey drawing plays and having his time with his family. The pressure is off and somehow in Lawrence Frank's mind he knows he will be back to coaching in the NBA… after all it was all destined for him.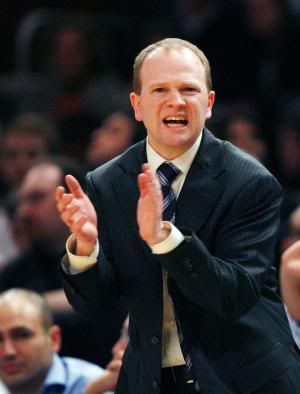 Jess has contributed a thousand plus articles to various international and local sports sites. He is still finishing up an e-book which talks about basketball and life. Message him at
[email protected]
Latest posts by Jess Matthew Beltran (see all)