2009 has been such a memorable year for us. Boxing was alive again but with some minor bumps along the road. Basketball has shifted its crown in the Western division when the LA Lakers won the NBA championship. Mix martial arts have up the notch with it's no holds barred matchup and now as the year has come to an end we all hope 2010 would be a much better year not only for contact sports but for the entirety of sports. Here are some of my wish lists for 2010:
10. The return of Brock – The current UFC heavyweight champion who had to pull out of his scheduled fight against Shane Carwin because of an intestinal disorder. Brock had to undergo surgery and his return had to be put on hold. He is on his way to recovery and will resume training next year. We all want the best from Brock and what better way to see him defend his title and back to his old self crushing his opponents at will.
9. End of Tiger Woods dilemma – He who doesn't sin cast the first stone I can't blame girls go gaga over Tiger Woods. The ongoing controversy made Tiger decide to have an indefinite leave in golf which is not a good move after all. It's the same dilemma Kobe Bryant, Michael Jordan and even Manny Pacquiao have been through but what makes them different than Tiger is that after all the distractions and all the legal threat they still keep on playing in the end all those things died down and their legacy intact. We all hope to see Tiger Woods back early next year.
8. One more year for Anderson Silva in MMA- the 35 year old Brazilian fighter is contemplating retirement next year. I can't blame him with no real competition and lackluster fights recently. Anderson needs something or someone to inspire him. He still has 6 contractual fights with UFC and with one coming against fellow Brazilian fighter Vitor Belfort but looks like one leg has already stepping on the way out talking about a fight against former boxing great Roy Jones Jr. in a boxing match. Anderson Silva still has it in him we all hope he stays fighting in the MMA for another year before thinking about retirement or Roy Jones Jr.
7. Donaire-Darchinyan rematch- After the two fought each other in 2007 Donaire won Darchinyan's IBO-IBF belt in a stunning fashion that was voted as knockout of the year. After the match both fighters went on a contrasting career Darchinyan move up and went on to win multi-titled belts and now campaigning back to super flyweight when a move to bantamweight wasn't so successful when Joseph Agbeko got the unanimous decision win last July 11. Donaire on the other hand was inactive most of the time fighting only once in 2008. Fighting with the same division with Darchinyan it is inevitable that they would face each other eventually. Now talks have been resurfacing about a mega fight between the two. Nonito has to face Gerson Guerrero next year in a Feb. 13 clash if Donaire is successful in defending his WBA interim belt then we might see Donaire-Darchinyan match around June or July. We hope so.
6. Lebron James in the Slamdunk contest – He was given an encore non-contested dunk in the All stars last year with his intention in joining the Slam dunk competition in 2010. But to whatever reason James now have a 50-50 chance in joining the competition. The current MVP in the NBA James doesn't need to prove anything to the public but like what Michael Jordan, Kobe Bryant and Julius Erving had done; it gave them a stamp of greatness and an inch higher in the competition as an NBA player. Actually it would have been better if James never mentioned in joining the Slamdunk contest but when he said he will be joining we all expect him to be a man of his words if you are named as one of the greatest human highlight player in the planet then that is all expected.
5. Pacquiao's legal battle with GBP and the Mayweathers- There is to a point that you really have to suck it all up and shut up. When does evidence made to just mere instinct? Well they got what they deserved. And I hope this would be a lesson learned not only for boxing but to all sports. We need basis, we need good evidence let's not take away the victory and achievements on any athlete in order words don't open your mouth if you don't have sufficient evidence to back your claim. Comprende?
4. Boston and Lakers rivalry- The Celtics humiliated the Lakers on their last Finals outing that have been an ongoing war since their dynasty days. The Lakers wants to get a piece of Boston and vice versa. The Cavaliers has every reason to spoil the party and for sure San Antonio and co will also try to give the Lakers some stiff competition. But at the end of it all we all want to see the Celtics and the Lakers clashing in for the finals again and i hope 2010 is a magical year for us.
3. Edwin Valero's chance- I ranked him all the way up here because Edwin has been such a devastating puncher all throughout his career with a perfect KO record. We don't want to see such a good fighter going down because no one wants to fight him. He is that good those fighters feared him and he is that too risky that no known fighter wants to fight him. Humberto Soto would be a good fight for Valero this 2010 and it doesn't need the fight to happen in US soil after failing to secure his Visa it could happen in Mexico or any part of the globe. Valero needs competition and I believe this would be a breakout year for him.
2. Another MVP award for Mr. Bryant – He doesn't have to score big or guard superstars on opposing teams but Kobe wants the competition the Lakers are becoming the complete team reaching to its full potential with their height and versatility. Lebron has a legitimate claim to be Bryant's top competition but being MVP is not being scored by statistics it's all about consistency and so far between James and Bryant, Kobe is more consistent. It's still too early to tell but I believed weather Kobe, James or Dwayne Wade they all deserved it.
1. A March 13 date between Manny Pacquiao and Floyd Mayweather Jr. – The contract has not been signed yet and the fight looks like its looming to be left in the cold with all the controversy and demands but whatever the outcome is I hope the fight will happen. It's the biggest fight in our era and it would be a waste to see it all in the drain. We don't want a Pacquiao-Malignaggi fight or a Mayweather-Matthew Hatton fight we want Pacquiao and Mayweather by hook or by crook.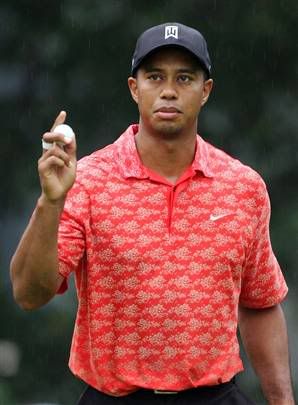 Jess has contributed a thousand plus articles to various international and local sports sites. He is still finishing up an e-book which talks about basketball and life. Message him at
[email protected]
Latest posts by Jess Matthew Beltran (see all)