Game 5, as Kobe Bryant doing his free throw ritual an object went into the court almost distracting him after getting fouled in the three point line…it was a feeling all too familiar… the long walk towards the bus after a 39 point crushing by the Boston Celtics in 2008, the pelted rocks going towards their bus as they sit and waited for the moment the bus starts its engine as their counterpart celebrate with opened champagnes and lighted cigars; it was a feeling they tried to forget but still the ghost of that feeling continues to haunt them until now. Kobe wanted redemption and even if they won a championship ring in 2009 it would never be enough to compensate the humiliation, the pain and the insults they felt in 2008.
The only road to redemption is through the Boston Celtics, there is no other way, no other option and no safest route and the Lakers should do it as a team as a group and as a unit.
As the final buzzer sounded…the Lakers are now back into that familiar 2008 series going to game 6 with the Celtics just one win away before clinching their 18th franchise title. It was a different Kobe that played in the 2008 game 5 finals when Boston double teamed and clogging him in the middle making him shoot more and miss a number of attempts scoring only 25 points. Kobe scored 38 points this time but still it's the same story, there was no help and no stops there was no one who step up to the challenge and once again Kobe felt alone and rejected.
Two games left… all the maturing and hard work is decided in those two games. They should go back in 2008 when all of them seated on the bus as a throng of green people pelted them with rocks. They should go back to that feeling of rejection and humiliation and that would be enough to fire them up. This is not Kobe's team anymore this is the Lakers… the team, the group and the unit.
The only consolation the Lakers will have if ever they lose in game 6 is that there won't be anyone pelting them with rocks only carrying a heavy heart. The road through redemption is through the Celtics, there is no other way, no other option and no safest route. Two games… two games… It's now or never.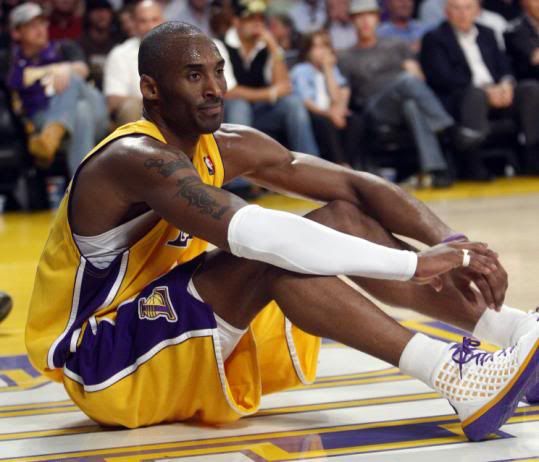 Jess has contributed a thousand plus articles to various international and local sports sites. He is still finishing up an e-book which talks about basketball and life. Message him at
[email protected]
Latest posts by Jess Matthew Beltran (see all)