A hit and run incident followed by a high speed police pursuit Quintin "Rampage" Jackson was just being true to his name. After pleading guilty he will have to face charges come 2010.
Jackson after riding a 6 game winning streak grabbing Chuck Lidell's belt and winning a unanimous decision against Dan Henderson was humbled by Forrest Griffin on UFC 86. He went back to his winning ways against an opponent who twice beaten him way back on his Pride days. Wanderlei Silva got Knockout with Jackson's patented move the left hook. The hook that shock Chuck Lidell, the hook that gave him an edge against Henderson but other than the power of his hooks there is nothing much to talk about on his arsenal. Jackson is getting to be predictable and sooner or later he will be exposed. His unanimous win last Saturday against Keith Jardine was great but expected. People would want to see their matchup against undefeated Rashad "Sugar" Evans if Jackson wins. Keith Jardine is a tough cookie eating Jackson's hooks with pleasure although there are several instances that Keith had wobbly legs but he stood up and fought Jackson till the bell ended. Jackson seldom made a submission move and other than some occasional leg strikes he relies solely on his hands although this is a good thing but a well rounded opponent could give Jackson some headaches. Forrest Griffin did just that with his leg kicks although Keith was successful in confusing Jackson but he just doesn't have the power and the athleticism of a Rashad Evans.
Jackson went face to face with Rashad after his unanimous decision win and said to the champion I want my belt back… He doesn't care if he is a short handed fighter; he doesn't care if he wins by knockout he just want it back… The hit and run incident doesn't even stop him. Evans has to be ready because Jackson is on a rampage… after all his just being true to his name.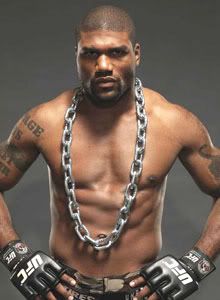 Jess has contributed a thousand plus articles to various international and local sports sites. He is still finishing up an e-book which talks about basketball and life. Message him at
[email protected]
Latest posts by Jess Matthew Beltran (see all)