Bobby Pacquiao wanted to feel what it is like to be his decorated brother Manny but instead suffered a humiliating knockout loss against the hands of Humberto Soto. Soto got the ire of Manny and is aching for a revenge which makes it a good promotional story for Bob Arum. So what about Edwin Valero? Valero is a risky move for Bob Arum first things first Edwin is not a known commodity in the US and after a low pay per view outcome on the Pacquiao-Diaz fight Top rank cannot afford to gamble against an uncontested slugger with a perfect record. Second would be style wise… Valero doesn't move fast and knows only one direction it would be a great mismatch against Manny and with his medical clearance still in limbo Valero is putting himself of great danger against Manny's barrage of punches. Third is that Valero doesn't have a fan base unlike Mexican sluggers like Soto or Marquez so pitting against Manny is a promotional disaster for Top rank. Valero should fight some quality fighters first in the lightweight division and maybe next year a fight with Pacquiao will be promotionally feasible.
So why Soto?
Aside from the revenge angle Soto is a Mexican boxer which could entice Mexican die hard fans to support him. Manny has to stay active and with Marquez going up against Casamayor and Campbell against Guzman with Hatton going up against Malignaggi… Pacquiao has no other choice but to find a fighter who is available and with no promotional conflicts… Humberto Soto seemingly fits the idea.
Soto is a good fighter who could also give Manny some problems on the ring. He is really hungry for recognition and with his last fight which ended up in a controversial loss against Lorenzo… Soto is going up for a redemption win. However he has to deal a heavy handed bomber in Manny and with an angry vengeful Manny this fight will not last the full 12 rounds.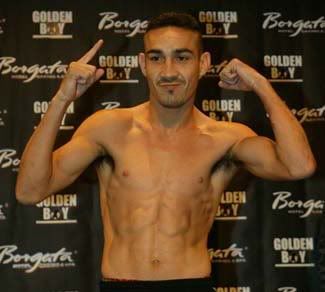 Jess has contributed a thousand plus articles to various international and local sports sites. He is still finishing up an e-book which talks about basketball and life. Message him at
[email protected]
Latest posts by Jess Matthew Beltran (see all)