Chris Paul shook his head in disbelief as the San Antonio Spurs won the decisive seventh game to close their series in the hive of the hornets.
The fans showered Paul and the rest of the hornets with loud cheers and warm embraces showing their appreciation to the once lowly Hornets who couldn't even fill their stands for the past years in New Orleans. Coach Byron Scott knew that though their Cinderella season is over but a New Mighty Hornets has just started. They have exceeded much expectation and though many believed young and untested Hornets couldn't survive a series in the playoffs but instead they clobbered Dallas and went toe to toe with the defending champions in the second round. Much credit goes to their young point guard, Chris Paul who showed class and has slowly becoming the NBA's premier point guard. He was unstoppable in the playoffs and the level of maturity is way beyond his years.
They could have closed the series earlier and they could have won game seven but the time is just not now. Although there are no certainties next season but gaining experienced this season plays a vital role in the future.
Paul had been a seasoned point guard but at 23 years old he still has a lot to learn.
The Hornets team close their season with high hopes and a brighter future ahead of them.
David West, Tyson Chandler, Peja Stojakovic, Morris Peterson, Bonzie Wells and wily veteran Janelo Pargo will be back next year. And once again the New Orleans Hornets will proved to everybody and to the world they are a team to beat. The Cinderella season is over the championship run has just begun.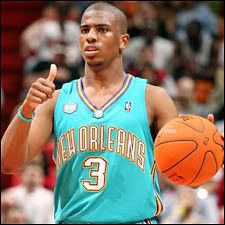 Jess has contributed a thousand plus articles to various international and local sports sites. He is still finishing up an e-book which talks about basketball and life. Message him at
[email protected]
Latest posts by Jess Matthew Beltran (see all)