Kobe Bryant has finally won his fourth championship after 4 years of waiting. This time there was no Shaq but a core of young and talented players surrounding Kobe. He was criticized for Shaq's departure; he was never given a chance to win another championship and after two frustrating first round ousting Kobe wants to jolt out away from the Lakers. Frustration keeps piling up for Kobe and when signing Fisher and Gasol was a form of redemption to Kobe the Lakers got a beating from the Boston Celtics routing them in Game 6 last year. They were labeled as soft and were humiliated with a 92-131, 39 points blowout. It was like spitting and punching a helpless fighter with no remorse or mercy. The pain was unbearable and although the whole team was emotional the whole time, Kobe took it to a personal level. The following morning Kobe was early on the gym doing weights. The whole playoffs Kobe never let go of his game face; he never smiles even at home. He was vocal on the court but he was never the talking type off the court.
He was dead focus and what Lebron and the Kobe last year failed to do was to realize that basketball is a team game the 2004 Lakers who paraded Malone, Payton, Kobe and Shaq should have known better when they were dismantled by the Detroit Pistons. But Kobe won't fall for that trap again and Pau Gasol, Lamar Odom, Trevor Ariza, Derek Fisher and Andrew Bynum went to the rescue. The series was already won in game 4 when Fisher hit two crucial treys in overtime and regulation game 5 was a blowout and the resilient Orlando Magic who won their first ever finals game and had the best franchise record came close but not close enough to steal Kobe's aspiration.
Courtney Lee failed to score the alley-oop in game 2 and Dwight Howard missed free throws could have given them a win in game 4 before Fisher hits the dagger trey.
Whatever it is there isn't any denying that the Lakers are now the world champions.
It's Kobe and Fisher's 4th title; it's Phil Jackson's remarkable 10 world championship as coach replacing Red Auerbach's 9 rings but most of all it's what we call redemption.
Bryant's pinky finger that was bothering him for two straight seasons begin to swell and during timeout one of the trainers's handed him a bag of ice and Kobe turned him down saying " I want to feel the pain"… it is because after all the pain redemption is lurking behind it.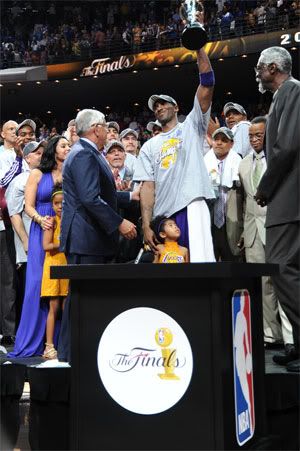 Jess has contributed a thousand plus articles to various international and local sports sites. He is still finishing up an e-book which talks about basketball and life. Message him at
[email protected]
Latest posts by Jess Matthew Beltran (see all)