Playing in overseas for 6 weeks without pay is something we don't want to happen. Lance Allred tells his team that if they don't pay him then he won't play the next game and the next thing he knew he was sent out packing.
A 6-11 Center/Forward Lance Allred is 80% deaf but because of his work ethic he was always a good catch on teams be it on overseas or the NBDL. He always wanted to play in the NBA but unfortunately no one tried to get his services stating he doesn't have an NBA experience… he said " How was I to get an NBA experience if no one called me up?" But despite of all the failures and trials he has been. He never quits and continues to play hard nose basketball.
NBDL experience
Playing in the NBDL is as hard as nails. Coaches and players are trying their very best and every game counts as scouts and NBA teams are looking for potential prospects. Politics, Back stabs and a lot of pressure surrounds the league but Lance played everything off and continues to play and work doubly hard hoping to get that call from any teams in the NBA. Averaging a double double in almost all his games Lance became an All star while playing in the Idaho Stampedes.
NBA experience
On March 12 while Lance and his family are eating dinner his agent called and told Lance about the good news. After a lot of frustrations and cuts from different summer camps Lance finally made it to the NBA playing on the injury depleted roster of the Cleveland Cavaliers. It really doesn't matter if it's a 10 day contract what matters is, his doing a hell of a job in his game and everything paid off. Lance will now bang bodies to the physical game in the NBA. He doesn't have to feel the pressure anymore and try to enjoy the game he truly loves.
We might not see him again in a Cleveland uniform but I know for sure we will see him more in the NBA. Lance Allred is making noise. The noise the world never knew.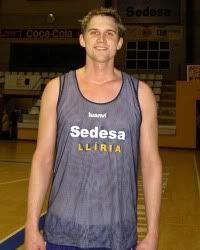 Jess has contributed a thousand plus articles to various international and local sports sites. He is still finishing up an e-book which talks about basketball and life. Message him at
[email protected]
Latest posts by Jess Matthew Beltran (see all)