27-55 season record isn't such a good reason to celebrate but the Philadelphia 76ers sees it as an opportunity to move on and rebuild. There are no spaces to whine about Allen Iverson's frustrating comeback or Elton Brand performing way below the radar. There are a million of reasons to smile and one reason that could sum up to a million is that the Sixers are going to pick number two in the 2010 NBA draft this Thursday.
While the Washington Wizards are having no second thoughts of drafting Kentucky's prize point guard John Wall to be the first overall pick the Sixers are torn between Ohio State's Evan Turner and Georgia Tech's Derrick Favors. When you look at the 6-foot-7 Turner you can automatically think about Brandon Roy or Joe Johnson. He is a big combo guard who dribbles the ball pretty well and has great versatility. He has great basketball IQ and has a massive of offensive moves and has an almost 7 feet wingspan. The good thing about Turner is he handles pressure really well and makes big plays when it matters most that's why he got the nod from finals MVP Kobe Bryant. He could really compliment with Andre Iguadala with his creativity and Iguadala's explosiveness. Turner's ability is so good that it's hard to fathom if he doesn't get pick for second overall in the draft. But the way things are going it looks like the Sixers are going on to a different direction trading their only legitimate big man who could man up the post Samuel Dalembert to Sacramento Kings Andres Nocioni and Spencer Hawes although Spencer is a great pick up for the Sixers it just leaves a gap in the middle without Dalembert so Derrick Favors who really reminds me of Dwight Howard comes in. The 6-foot-10 and 245 pounder Power forward possesses a unique combination of power and quickness. He has soft hands and remarkable leaping ability with nice shooting touch. His fast in the post allowing him quick spins and can run with great speed but most of all Favors is a defensive menace who could really block shots at any length and also a great rebounder. Elton Brand with all his injuries could never be back to his old form and Favors could play his role or move up to center. The Sixers needs that rebounding presence on which last season they were only rank 22 in the standing.
Two days to go and the Sixers have a great dilemma they needed someone like Favors but Turner is too good to pass it up. Whatever it is you can't be wrong in picking anyone of them. The city of brotherly love has a million of reasons to smile and part of it is that for a long time they don't have to think about losing anymore… The Sixers just gave them something to look forward to.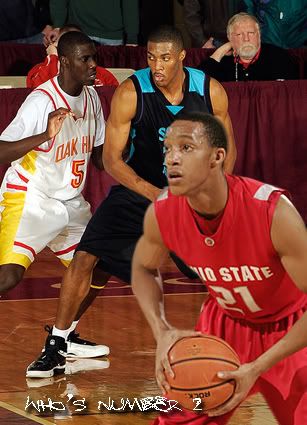 Jess has contributed a thousand plus articles to various international and local sports sites. He is still finishing up an e-book which talks about basketball and life. Message him at
[email protected]
Latest posts by Jess Matthew Beltran (see all)