WBC is the renowned sanctioning body in boxing although WBA was a year ahead of WBC but the WBC belt is the most prestigious belt among the ABC's in boxing.
They might say that they are not a profitable organization but with all the sanctioning bodies in boxing making multiple champions in every division you just have to wonder why the recent growth of sanctioning bodies. Why can't we just make one champion in every division? The answer is simple… sanctioning fee… every move, every fight a current boxer makes the sanctioning body gets a percentage out of it.
WBC has just ordered Manny Pacquiao to pay the $30,000 sanctioning fee from his recent fight against WBC lightweight champion David Diaz and a $100,000 fee for his welterweight fight with Oscar De La Hoya although $30k is just a chump change compared to the millions Manny has profited but to pay them $100K for a fight that has nothing to do with WBC is silly and downright selfish.
WBC has a rule that any of the current champion holders that has fought regardless if it's a non-title fight should still pay half of the sanctioning fee but here's the catch Manny is the current WBC lightweight champion but he is not fighting Oscar as a lightweight and the fight is a non-title fight in which Oscar doesn't have a WBC belt.
Manny has only two options to pay the $130K sanctioning fee or to give up his lightweight belt. WBC could have talked to Manny regarding this issue and laying down the facts so there won't be any problem but going public and saying Manny tends to rule over their organization is unethical and unwanted.
Why keep a belt when it costs a lot to maintain it? $130k could change a lot of people in the Philippines if given to charity and Manny could certainly do that.
Manny is a good person and he doesn't need the bad publicity WBC is talking.
Being a champion nowadays takes a lot of hardwork but it also takes a lot of money to get you on top. Manny could pay the sanctioning fee and let the issue died down or get strip of his title. We love Manny title or no title he has proven his worth and he will forever be a champion to many.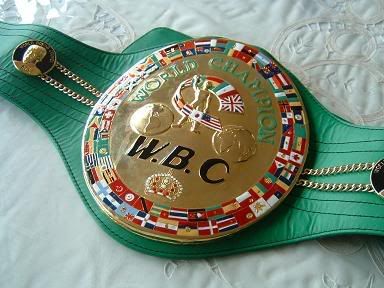 Jess has contributed a thousand plus articles to various international and local sports sites. He is still finishing up an e-book which talks about basketball and life. Message him at
[email protected]
Latest posts by Jess Matthew Beltran (see all)